Summer is just around the corner and that means it's time to start planning your summer vacation! If you're looking for some ideas, check out our top 10 list for summer 2022 in Florida.
Top 10 Vacation Ideas for Summer 2022
Hit the beach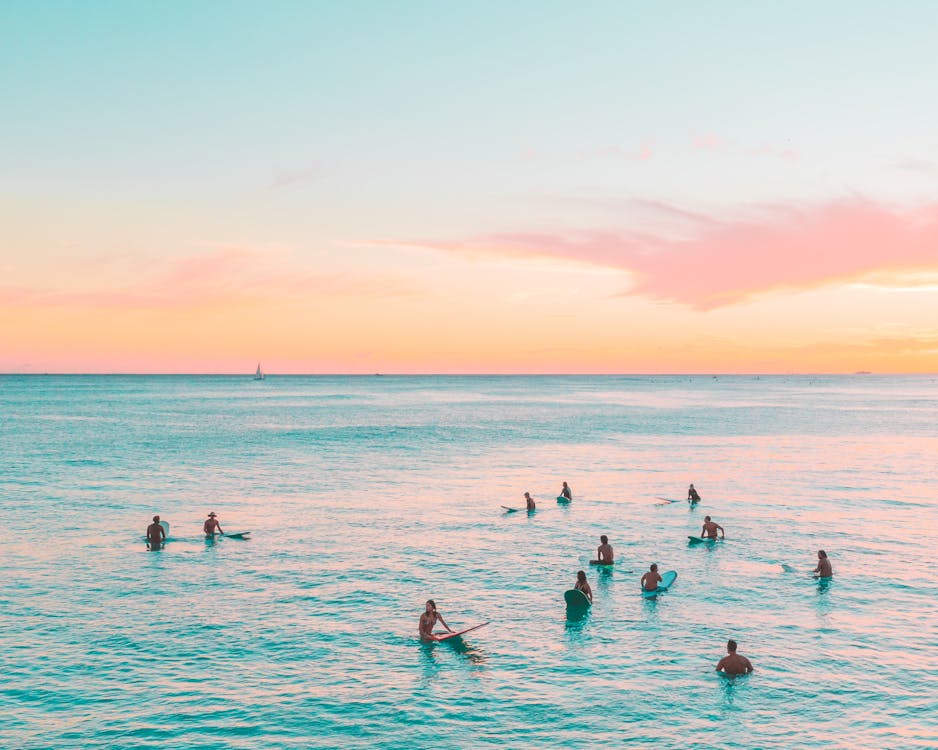 Florida has some of the best beaches in the country, so make sure to spend some time relaxing in the sun and sand. Here are our top picks for the best beaches:
Destin Beach
Sanibel Island
Clearwater Beach
Naples Beach
Siesta Key Beach
2. Take a trip to Disney World or Universal Studios
There's no better place to enjoy summer than at one of these famous theme parks. Whether you want to experience the magic in the world of Disney or take an adventure through Orlando Studios. Florida is the best to live your best vacation life.
3. Go on a nature hike
Florida is full of beautiful nature trails that are perfect for a summer hike. Furthermore, you can immerse yourself back into nature and enjoy a scenic trail that is filled with wonders. Bring a friend or make a friend along and simply gaze at the scenery.
4. Visit a nearby city.
If you're looking for some culture, head to nearby cities like Miami, Jacksonville, and Kissimmee. Get out and explore the magical lands.
5. Go fishing in Florida
Florida is known for its great fishing spots. Plus, whether you're trying to fish with your friends or doing some quality time family bonding, this will be a great choice. So make sure to try your hand at this popular summer activity.
6. Take a road trip.
There's no better way to see all that Florida has to offer than by taking a road trip. Grab your cars, friends, family or just yourself and hit the road. There is a whole new world out there that is waiting to be discovered by you. So what are you waiting for?
7. Try out some new sports.
There are plenty of fun summer sports to try in Florida, like kayaking, paddleboarding, and golfing. Here are some great spots to check out:
8. See the stars at night.
Florida is one of the best states for stargazing, so make sure to take advantage of the clear summer nights.
9. Visit a state park.
There are dozens of beautiful state parks in Florida, so you're sure to find one that's perfect for your summer vacation. Here are some of our recommendations:
John Pennekamp Coral Reef State Park
Rainbow Springs State Park
Lake Kissimmee State Park
10. Go swimming.
Whether you're looking for a quiet beach to relax on or a big waterpark to splash around in, Florida has something for everyone when it comes to swimming.
Best Places to Stay While Vacationing in Florida (Summer 2022 Edition)
Finding the best place to stay during your vacation is an important part of the planning process. If you're looking for a great place to stay, check out our list of the best summer vacation home rentals in Florida.
1. Windsor Island Resorts
If you're looking for all the amenities, the resort is the perfect place to stay. It has its own private beach, pool, and tennis courts. Then you have to check out Windsor Island Resort. Why do we recommend it?
24-hour security and gated community (Security and peace of mind is their top priority)
One of the closest resorts to Walt Disney World®
Tons of amenities on-site like pool, Cabanas, golf course, recreational rooms, game rooms etc
and so much more…
If you are looking for a great resort home for your next vacation then check out some of these options:
2. Champions Gate Resort 
Located conveniently next to the I-4 exit is one of the top premier resorts in the heart of Florida.
If you want to feel like you're at the Disney World Resort without having to pay the full price, consider this resort. The Oasis clubhouse, which spans 20,000 square feet, is breathtakingly magnificent and world-class.
It has a large resort-style pool with water slides, a lazy river, and a splash park, as well as a playground and volleyball courts. It also has a state-of-the-art fitness center, tiki bar, and movie theatre. The opulent cabanas are air-conditioned and ideal for spending the full day by the pool.
3. Solara Resort.
The Solara Orlando Resort is a once-in-a-lifetime experience that will elevate your Orlando visit to new heights. This collection of custom-built Solara Resort Orlando rentals and Town Homes is located just 7 miles from the famed Walt Disney World® Resort area and offers numerous facilities unrivaled in Central Florida. Here are our top favorite picks for this resort:
Still not sure? Check out some of our selections here at Nova Vacation Homes. Or give us a call at +1 407–919–6682 and let us help you with your dream vacation needs.
No matter what type of vacation home you're looking for, we're sure you'll find the perfect one on our list. Plan your next vacation today!